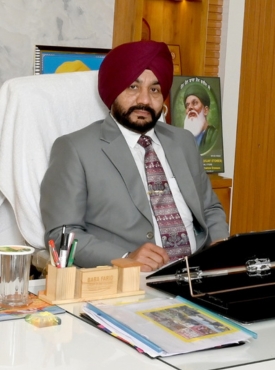 MR. Gagandeep Singh (Vice Principal)
I thank, the first and the foremost aim of our school is to cherishes the ideals that prepare the students to become duty bound citizen of the nation. The motive of our school is to make the all round development of the students and to improve them with the experimental as well as theoratical knowledge so that the students of our school may face the challenges of life after getting the school education in the different walks of life. We are proud in providing a unique atmosphere in our school that helps them to be competent in our society.
And especially, we are thankful to the parents associated with us, who have been providing us the every type of support and co-operation to take our school to the subline heights in the locality, because of this we are able to fulfill the dreams of the parents, and the students to lead a meaningful and satisfactory life in the society.